Votiva is a treatment that rejuvenates and rebuilds vaginal tissue.
As we age, the collagen and elastin which keep our skin firm, tight and youthful, steadily decline. Fortunately, Votiva provides a solution.
Votiva uses radio-frequency energy to stimulate blood flow in and around the vagina. This boosts the production of collagen and elastin, leading to new and healthier vaginal tissue, which can in turn lead to some positive improvements to the more intimate moments in your life.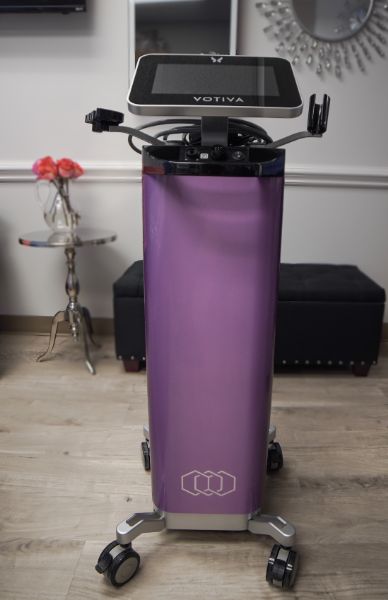 what does Votiva help treat?
Vaginal issues are commonly due to childbirth, advanced age and menopause and are often unreported by patients who are too embarrassed to discuss it with their healthcare providers. At Derrow Dermatology, we use Votiva to treat a wide variety of vaginal symptoms, including:
vaginal itching
vaginal dryness
vaginal sagging or looseness
decreased sexual desire
pain during sexual activity
low blood flow
vaginal sensitivity
urinary stress incontinence
As you may know, some of these issues are more than just inconveniences. Issues like dryness and itchiness can lead to more serious problems, such as UTIs (Urinary Tract Infections) or yeast infections. Fortunately, Votiva and Derrow Dermatology have you covered.
How does Votiva work?
Before the procedure you will have a physical exam and go over some questions concerning your vaginal health and issues. Once this is completed, your expert at Derrow Dermatology will create a customized treatment plan. Generally, this plan requires a series of 3 Votiva treatments, each spread out a few weeks apart.
For the actual procedure, the patient is put into a reclined and relaxed position. A slender wand is then inserted internally, engaging the radio frequency energy for up to 30-45 minutes. A second small instrument is used for any external vaginal needs.
There is no need for any type of anesthesia during this procedure since patients will simply experience a mild warming sensation in the treatment area.
What do I need to do to prepare?
Before your Votiva session, all hair will need to be removed from the treatment area. Sexual intercourse should also be avoided within 24 hours of your Votiva treatment. You will also be advised to refrain from using ibuprofen, aspirin, and other medications up to 72 hours before your procedure.
Votiva treatments should not be done during or immediately prior to your menstrual cycle. This will of course be discussed in your consultation and in your scheduling.
Post-treatment and results
As with most non-surgical procedures, there is no downtime for Votiva. You can go about normal daily activities as soon as you are out of the door.
Immediately upon treatment completion, blood flow to the area begins to increase. This can lead to an immediate impact upon the vulva tissue coloring, as well as labial firmness. You may even experience fairly quick results with internal tightness or increased bladder control, depending on the issue at hand.
However, vaginal rejuvenation through Votiva can certainly be considered a long-term process. As mentioned, a few treatments are recommended within a few weeks of one another. Additionally, your expert may recommend maintenance every 12 to 18 months, as this is the commonly experienced length of individual results.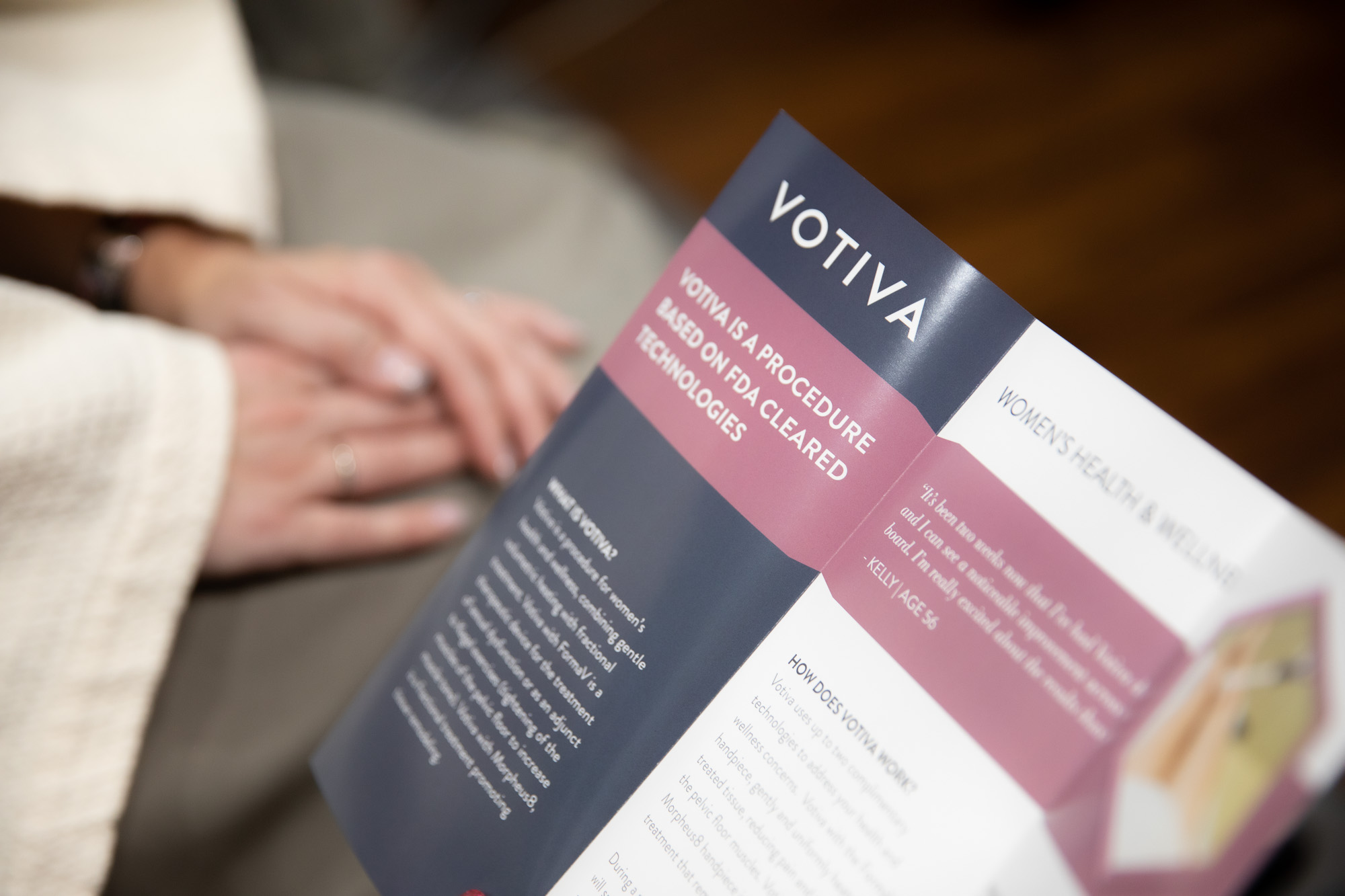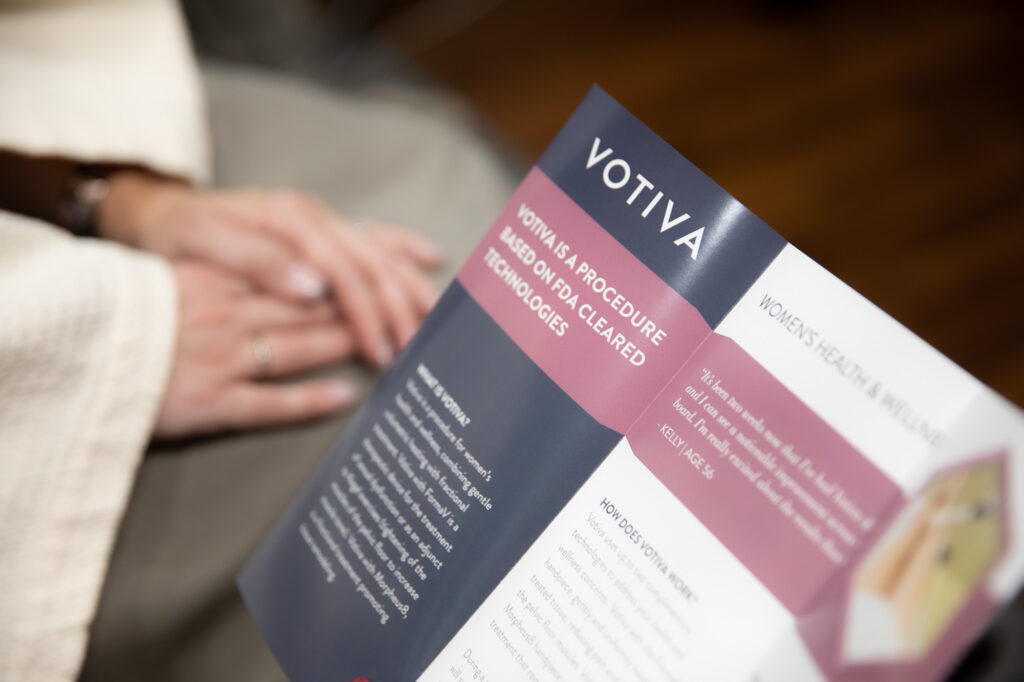 The first step with Votiva
The first step to starting the Votiva journey is a consultation with Derrow Dermatology. Call an expert today and schedule an appointment, and before you know it you can be on the path towards vaginal rejuvenation.