Is Your Facial "Peach Fuzz" a Source of Embarrassment?
Have you started to see early signs of aging or sun damage on your skin? Are you bothered by your overall complexion? Would you like a non-invasive procedure to address a variety of aesthetic concerns? If so, you may want to consider enlisting the help of dermaplaning treatments at Derrow Dermatology.
How Does Dermaplaning Work?
Dermaplaning treatments promote faster cellular turnover for a smooth, youthful glow. During your treatment, our esthetician uses a scalpel and a gentle scraping technique to remove unwanted facial hairs as well as dead skin cells, dirt, and debris on the topmost layer of skin. This hands-on approach allows for individualized treatment.
Dermaplaning is a non-invasive technique used to shave the hair on the face while providing a gentle resurfacing. At Derrow Dermatology, dermaplaning treatments are done in-office by our skilled esthetician. Treatment is quick, easy, and pain-free.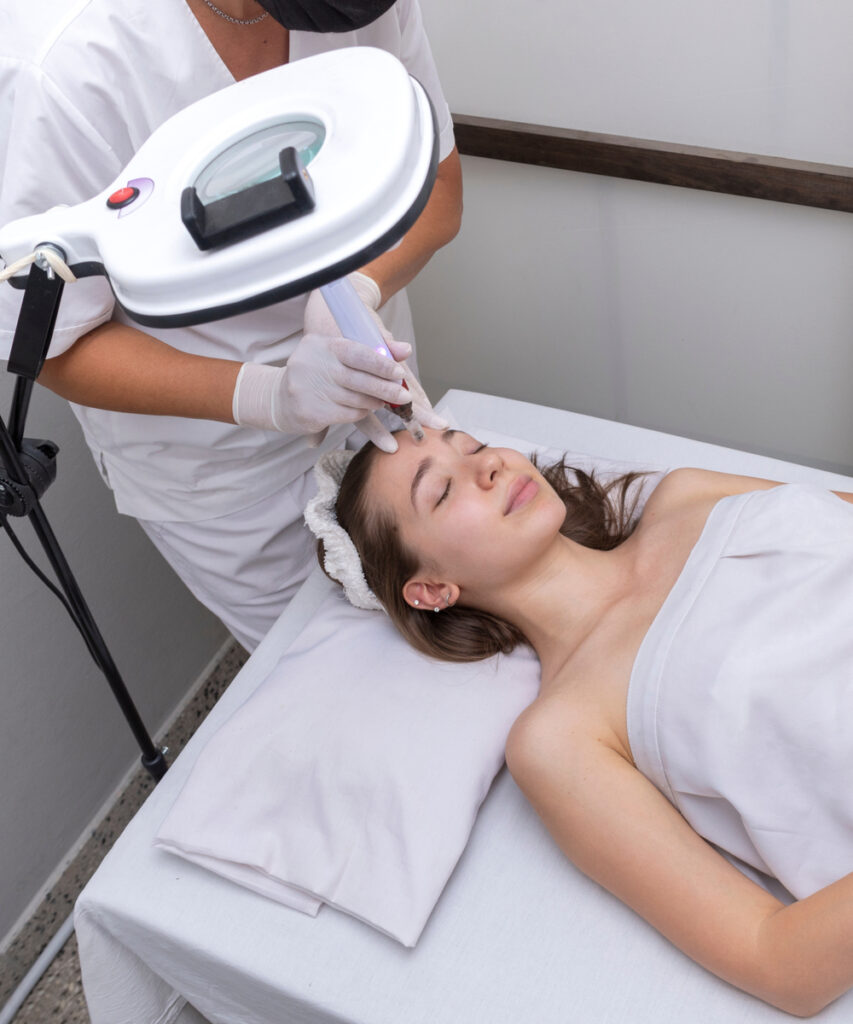 Am I a Good Candidate for Dermaplaning?
You might be a good candidate for dermaplaning treatments if you'd like a non-invasive option for facial hair removal. Dermaplaning can help nix bothersome hair on the upper lip, cheeks, between the brows, or below the chin. The procedure is safe and effective for both men and women with all skin types.
Although dermaplaning is primarily used for the removal of unwanted peach fuzz, the procedure can also help address:
Fine Lines & Wrinkles
Hyperpigmentation
Acne Scars
Textural Problems
Dermaplaning is not ideal for patients with active acne or rashes. Your skin care provider will perform a facial evaluation and help determine if regular dermaplaning treatments might be right for you.
What Results Will I See?*
Peach fuzz will be gone immediately after treatment. You'll also see smoother, glowing skin after treatment. Dermaplaning is the ideal procedure for patients before a big event due to instant results and no downtime. The results typically last anywhere from 2-4 weeks. After that, maintenance treatments are necessary to keep your skin looking healthy and fresh.
Is There Any Downtime?
Dermaplaning is a zero-downtime treatment. In most cases, there are no adverse side effects following treatment. Head back to work, school, or other normal activities immediately after your exfoliating treatment with minimal restrictions.