Bothered by Your Aging or Sun-Damaged Skin?
Is poor skin quality a source of embarrassment? Have years of fun-in-the-sun finally taken its toll? Would you like to restore a smooth, blemish-free complexion with a quick in-office visit? If so, you may want to consider enlisting the help of minimally-invasive chemical peels at Derrow Dermatology today.
Medical-grade chemical peels are the perfect way to achieve a more youthful appearance with little downtime. Derrow Dermatology offers a wide range of peels designed to combat visible signs of aging, sun damage, acne scars, melasma, and more. Treatments are done in-office by a skilled provider well-versed in the precise depth it takes to produce exceptional results each and every time.
List of peels available:
Chemical Peels can be used for a variety of skin conditions and typically require a series of 4-6 treatments. Different peels can penetrate to different depths of the skin to offer a wide range of benefits.
Glycolic Acid 30% Peel
Glycolic peels are great anti-inflammatory peels that help to calm and rejuvenate the skin. They are safe for all skin types and the benefits include minimizing pores, reducing fine lines, improves skin texture and evens out skin tone. As far as chemical peels go, glycolic peels are among the mildest and most popular due to the minimal downtime.
Mandelic Acid Peel
Mandelic peels are formulated to treat patients with sensitive skin. They are safe for all skin types and the benefits include minimizing pores, reducing skin redness and improving skin texture and tone.
Micro melanage Peel
This peel is a skin brightening system designed to reduce melasma and brown spots on the face to create an overall brighter complexion. Perfect for patients with significant sun damage who want to even out their skin tone.
Actinage Micro Peel
This peel is a unique salicylic acid blend designed to treat acne by reducing oil production and inflammation and leaving patients with smoother skin and a healthy glow. This peel has anti-aging, anti-bacterial and skin-brightening properties.
TCA Peel
We offer 2 concentrations of TCA peels (20% and 25%). This commonly used peel is designed to treat brown spots, fine lines and rough skin to give patients a brighter complexion.
Brightening Body Peel (Chest, Back, Arms and Hands)
These body peels are formulated to improve sun-damaged skin by brightening the skin, reducing fine lines, improving skin texture and evening out the skin tone. Treatment areas include the chest, back, arms and hands. Great for getting back that youthful glow.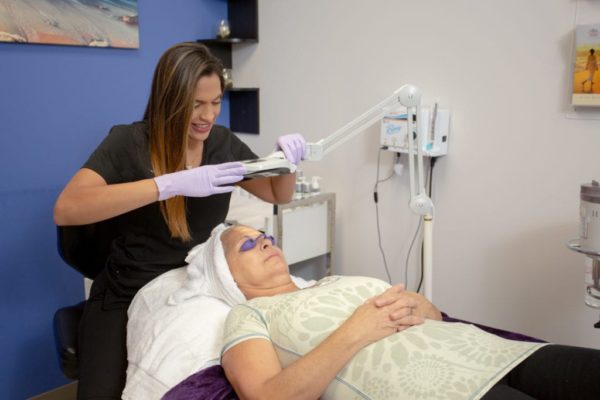 How Do Chemical Peels Work?
Chemical peels are a resurfacing technique that uses a variety of active ingredients depending on your personal concerns and goals. Typically, the peel is applied in layers by a skilled practitioner who closely monitors and adjusts the procedure throughout. Medical-grade chemical peels remove skin layer by layer until desired results are achieved. After treatment, dead skin cells will gradually flake off improving the quality of your skin with renewed cellular turnover.
At Derrow Dermatology, we have several customizable peels!
Some of our most popular include the following.
Young Pharmaceuticals (Melange / Actinage)
Botox® is the first, and most well-known neurotoxin on the market. The injectable helps address moderate to severe lines between the eyebrows, forehead wrinkles, and crow's feet. It's thought to be one of the best anti-aging treatments for combatting individual lines and wrinkles. Patients can achieve long-lasting results averaging 3-4 months with a single in-office visit and no downtime.
Glytone Peels (Glycolic 30% / Pyruvic Acid / Mandelic Acid 40%)
These in-office peels are the ideal treatment for patients seeking facial, back, or chest rejuvenation. With three peels to choose from, you can't go wrong.
Jessner Peel
This peel provides smoother, more radiant skin. Patients can reverse sun-damaged skin including wrinkles, hyperpigmentation, melasma, rosacea, and acne scars.
Apple Wine Peel
This unique peel is relatively gentle and helps address mild to moderate signs of sun damage. The Apple Wine Peel is also a good choice for patients seeking preventative care rather than anti-aging treatments.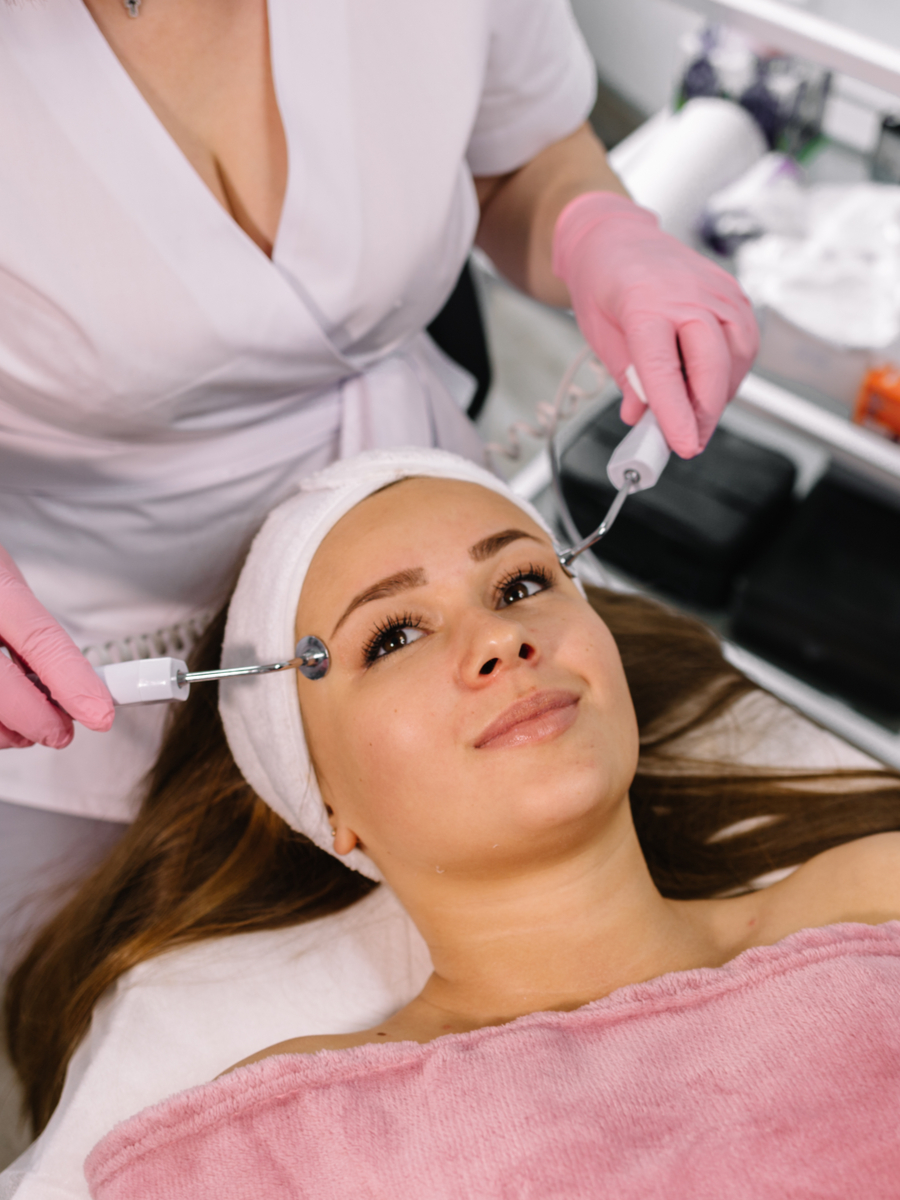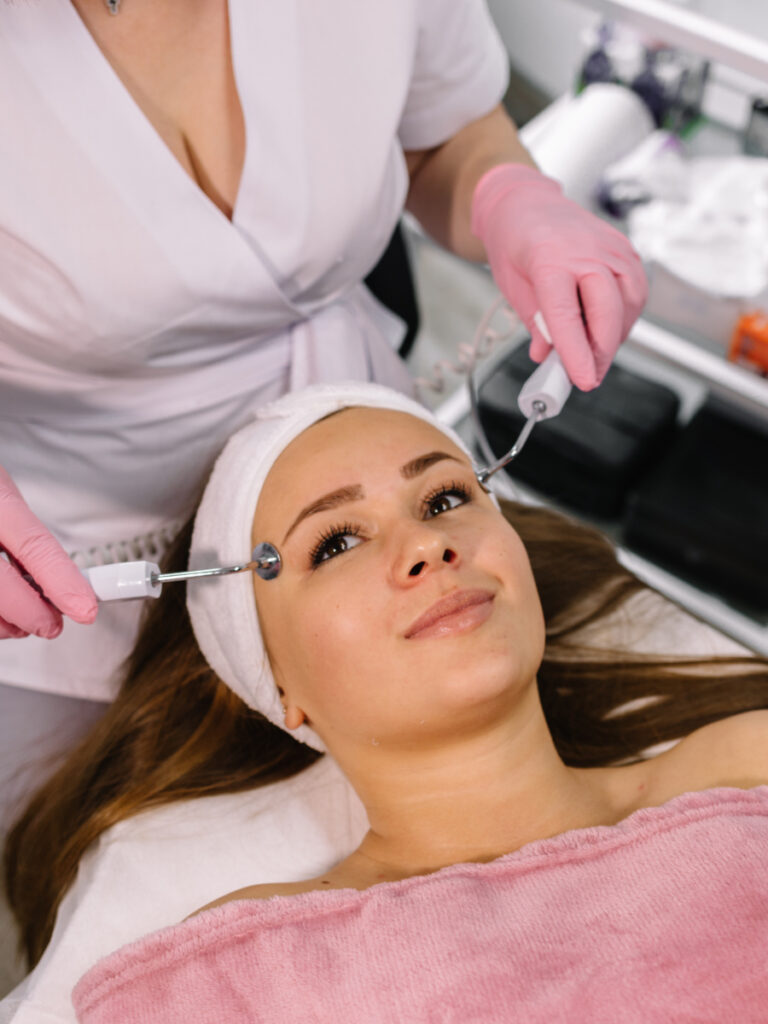 peels are customized for you!
Our chemical peels come in a range of depths from light to aggressive. Our esthetician will help you decide what's right for you at your consultation.
Am I a Good Candidate for Chemical Peels?
Because of the vast array of chemical peels available, almost anyone can benefit. Whether you'd like a quick pick-me-up before a big event, a preventative treatment to keep skin looking fresh, or a long-term anti-aging solution, chemical peels can help. The ideal candidate for chemical peel procedures is a healthy adult with realistic expectations.
Women who are pregnant or nursing are not viable candidates for chemical peels. Patients with darker skin tones or tanned skin may not be suitable for certain peels. Dr. Witt can help determine which treatment is best for your individual needs at the time of your consult.
How Long Does a Typical Treatment Take?
Chemical peels are performed on a layer by layer basis. It's not a process that can (or should) be rushed. We typically ask that you plan to be in office for at least one hour. More aggressive peels can take more time but have greater overall results for severe concerns.
What Results Will I See?*
Individual results vary from patient to patient. Immediately after treatment, your skin will appear red and raw. As cellular turnover occurs, you'll notice dead, damaged skin cells begin to peel away leaving you with a younger-looking appearance. Chemical peels have long-lasting results for months after treatment.
Is There Any Downtime?
Chemical peels can have anywhere from zero downtime with lunchtime peels to upwards of 2-7 days with more aggressive treatments. Patients can opt for multiple lighter sessions, or a single procedure with more downtime to get the results they want.