If you're looking for an effective procedure to brighten your skin, look no further than DiamondGlow at Derrow Dermatology!
DiamondGlow is a face and body treatment approved for all skin types that deeply cleans your skin, leaving it hydrated and glowing after only one use. DiamondGlow is a 3-in-1 system that exfoliates the skin, removes oil and dirt from your pores, and infuses serum into the skin. While this seems like a complicated procedure, the DiamondGlow tool is actually able to perform all 3 of these tasks simultaneously, leading to a simple procedure, minimal to no downtime, and fantastic results.
Is DiamondGlow right for me?
DiamondGlow is right for all skin types and individuals with a variety of skin issues, including:
wrinkles
thin skin
skin texture issues
skin pigmentation issues
Whatever your issue, DiamondGlow is a great option if you are looking to refresh your skin and give it a noticeable and confident glow without turning to more invasive surgical procedures. Talk to an expert at Derrow Dermatology today and confirm that DiamondGlow is an effective option for you!
Getting started
The first step in your path to refreshed skin through DiamondGlow is to schedule a consultation with Derrow Dermatology. This is more than just a formality, because there is a certain customization that comes with this type of treatment.
Most patients will see immediate improvement in their complexion after their DiamondGlow treatment. Your face should look and feel refreshed the moment the procedure is completed. These improvements continue as the body regenerates skin cells in the affected area.
In your consultation, an expert will go over your skin health and any skin issues that you may have. We want to craft a program with your individual goals and needs in mind.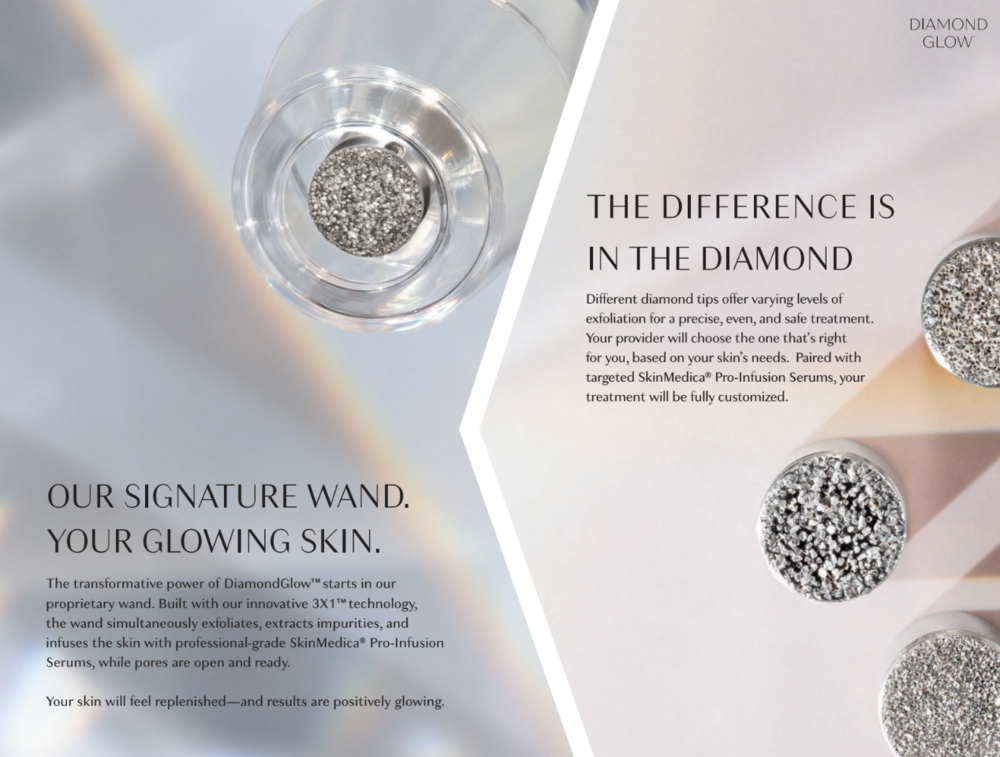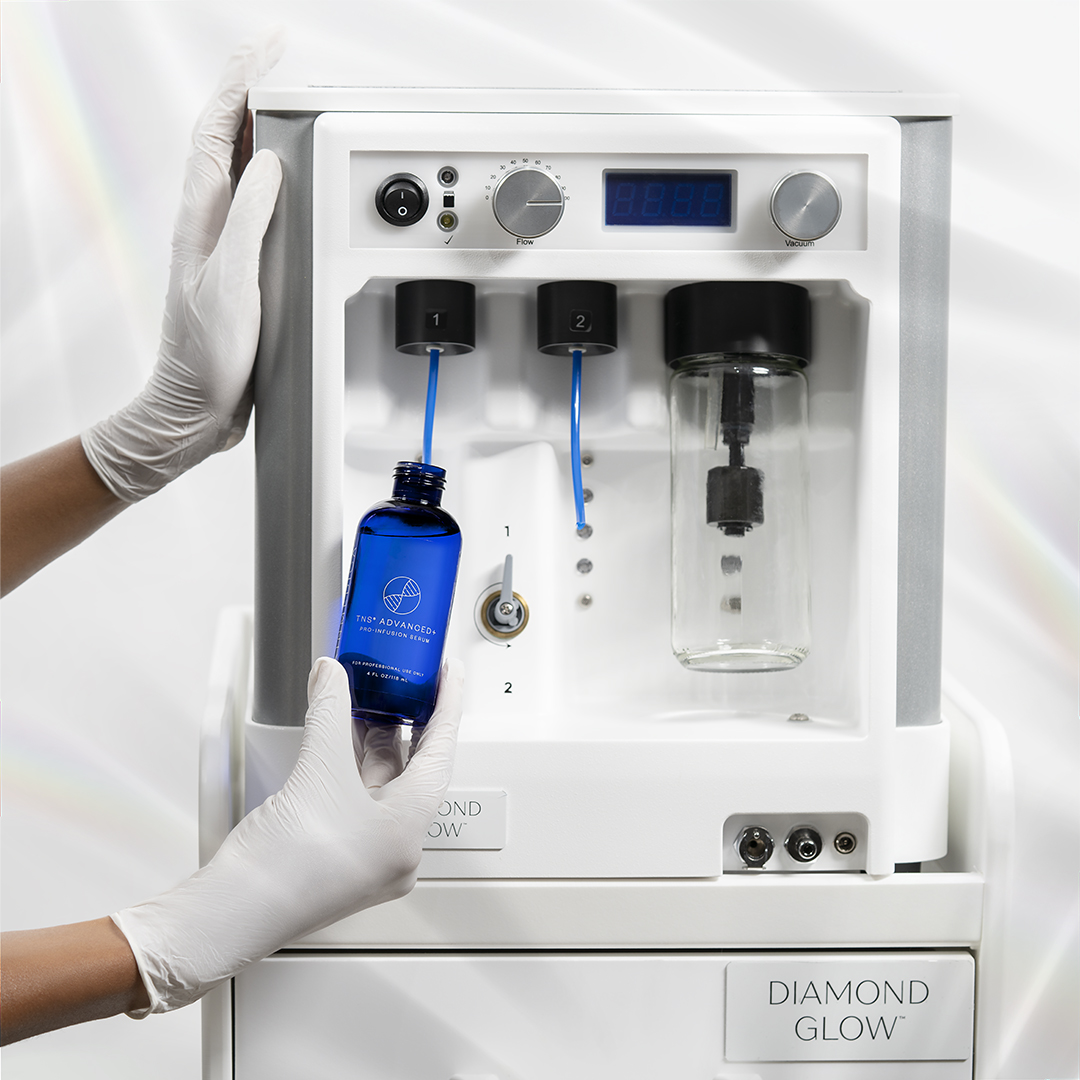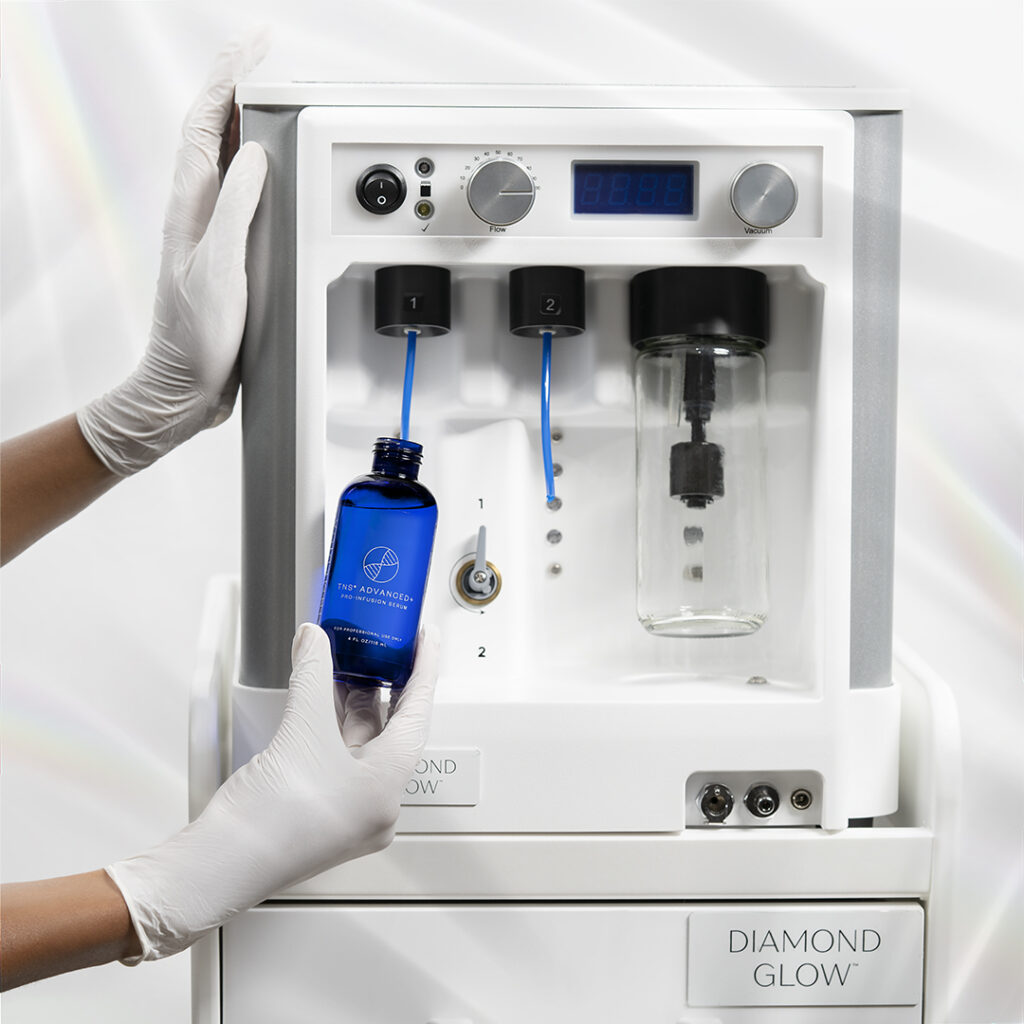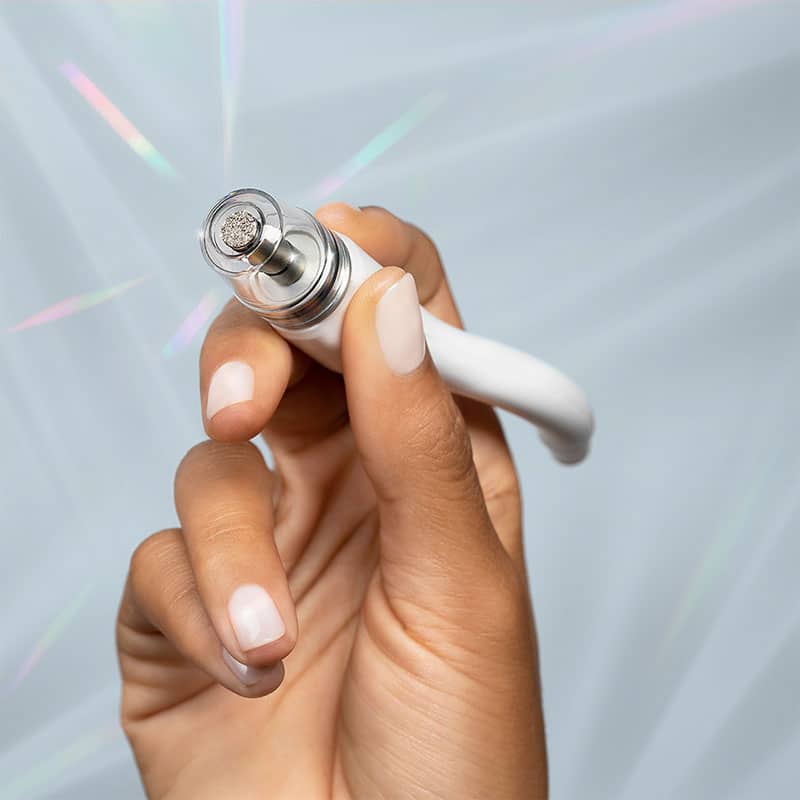 Customization options
DiamondGlow is a minimally invasive procedure and requires no recovery period following the treatment. Once the procedure is concluded, you can walk out the door with nothing more than mildly sensitive skin and maybe a minimal amount of skin redness. Both of these issues should be resolved and gone within a few hours at most. Be sure to protect your skin from excessive sun exposure for a day or two.
Your expert at Derrow Dermatology may suggest a series of treatments to truly maximize results.
The diamond tip itself on the DiamondGlow tool is customizable depending on the client's unique needs. Different tips have different levels of both size and coarseness. This can depend on the skin type of the client as well as where on the body the DiamondGlow treatment is being done.
Next, the vacuum system within the DiamondGlow tool is customized with different levels of suction. Heavily clogged pores may require the deepest levels of suction, whereas more sensitive skin, such as the skin surrounding the eyes, will use a much more gentle suction.
Finally, the hydrating serums used with DiamondGlow will also change depending on the individual. This is due to each client's unique goals. These goals include acne, skin dullness or dryness, and even pigmentation issues. The serums used will be infused into the skin at the same time the diamond tip is exfoliating the skin. This leads to a maximized level of skin penetration, which in turn leads to incredible results.